Christmas Trees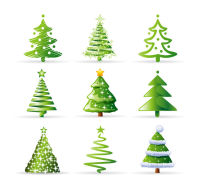 CHRISTMAS TREE BARN

2021
Will be opening on Saturday November 27th 10am
We will be open everyday November 27th onwards 10am -6pm until all Trees are Sold
We look forward to welcoming everyone into the Barn this year to choose your perfect Tree - Due to popular demand we are stocking more 7ft-8ft Needle retaining Trees than ever before (Full Range of other sizes also available)
we will be observing any COVID-19 Regulations in place at the time
Follow us on FaceBook , Instagram and Twitter @burginlodgelamb for updates and chat throughout the year
We welcome pre - ordering of Trees and will keep picked and paid for trees in the Barn until you want them
CHRISTMAS TREE AVAILABILITY
All our trees are British Grown on a sustainable British Christmas Tree Growers Association Farm. They are cut fresh immediately before arriving at the barn . They are cared for by our grower throughout their growing years , regularly pruned for that wonderful shape and selected for their quality . We only supply the best Premium Quality Trees which is why our customers keep returning to us each year
PREMIUM NORDMANN FIR - SIZES 5FT - 12ft , Individually Priced (Approx £7.50 per Foot)
Quality Needle Retaining Trees , Rich Deep Green in Colour , well shaped
NORWAY SPRUCE - SIZES 5FT - 12ft ,Individually Priced (Approx £5.00 per foot )
Traditional Christmas Tree , well shaped , Full "christmassy" Aroma
POT GROWN PREMIUM NORDMANN FIR - SIZES (from top of pot ) 2ft - 5ft , Individually Priced (Approx £10 per foot ) .
Sold in the pots , Fully rooted , suitable for replanting post christmas
Also for 2021 we are pleased to be able to offer once again a selection of Premium Slimline Trees , which have been Grown and Trimmed to produce a narrower shaped tree , ideal for tighter spots , these will be available in all sizes
ALSO ON SALE :
CHRISTMAS EXTRAS
"Bottled Up" - Festive Candles and Reed Diffusers (Mulled Wine / Eggnog /Bucks Fizz)
Assorted Festive Scented candles
WREATHS
We are pleased to be stocking Hand crafted , individually designed Fresh Wreaths from Belvoir Borrowed and Blue - £25
Rattan Wreath (30cm) - £10
Artificial Spruce Wreath (45cm) - £15
Artificial Snow/Pinecone Wreath (48cm) - £20
CINCO 8 CHRISTMAS TREE STANDS - £20
Recommended stand for keeping your trees safe, secure and perfectly upright . Good water holding capacity to allow watering to maintain your tree in perfect condition throughout the festive period
CASH OR CHEQUE or CARD PAYMENTS ALL ACCEPTED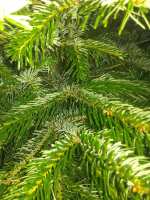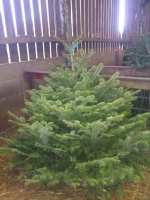 All inside the barn at Burgin Lodge , Plenty of Parking
Situated between Waltham on the Wolds and Stonesby
Follow Christmas Tree Signs .
Sat Nav LE14 4QY